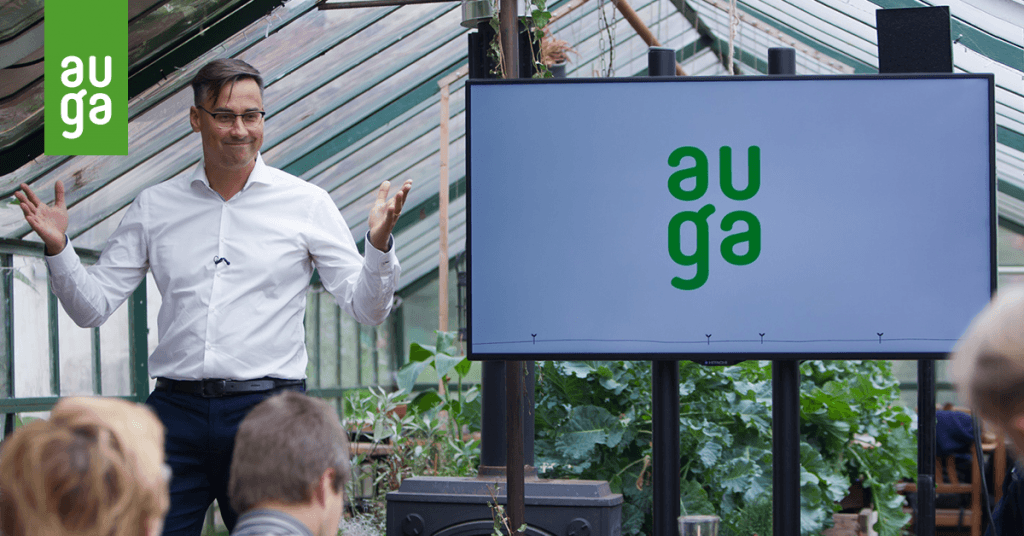 The organic food producer, AUGA group, AB, has successfully completed public offering by selling all 80 million offered shares for the total aggregate amount of EUR 36 million. This is the largest secondary public offering in the history of Lithuanian companies.
Offering included 40,000,000 units of shares newly issued by the company and 40,000,000 of existing shares sold by the company's main shareholder "Baltic Champs Group", UAB. Demand was 104% of the total shares offered during the offer. All bids of retail investors have been satisfied. All shares were sold for the total aggregate amount of EUR 36 million at EUR 0.45 price per one share. The company and "Baltic Champs Group", UAB each received EUR 18,000,000 for the shares they sold during the offering.
Trading in new shares is expected to commence on Nasdaq Vilnius and on the WSE on or about 30 August 2018.
"Successful sale of all offered shares shows that investors trust AUGA's business model of clean food produced in most sustainable way, planned development projects and company's management. We shall continue to work with dedication towards implementation of the company's business model, where creation of the value to its shareholders' goes hand in hand with taking care of the environment, employees and society at large", – says Kęstutis Juščius, chair of AUGA group management board.
The company plans to invest the funds raised during the offering to unlock synergies across its farming activities and projects which would enable to diversify its product range by expanding into poultry farms, building modern dairy farms, combined feedstock production plant, biogas production plant and biogas application to agricultural machinery.
"The management is grateful to the investors for the trust placed in the company. Investors' funds will allow the company to implement its ambitious projects aiming to increase positive sustainable impact faster and with higher potential for success", says chair of AUGA group management board.
One of the main investors in the shares newly issued by the company during the offering is European Bank for Reconstruction and Development (EBRD). EBRD acquired shares for approximately EUR 9 million. EBRD is especially interested in the companies and projects focused on energy savings, sustainable use of land, conservation of natural resources, reduction of pollution. Investment by EBRD indicates to all other investors that the company applies high sustainability standards and is focused on sustainable development.
"We are glad to welcome EBRD to the company's shareholders. We hope to gain experience from them in corporate governance, environmental and social compliance areas and strive to constantly improve in those areas by gradual introduction of best practices in the company's operations", – says Mr. Juščius.
By successfully completing the offering the company has not only raised capital for business development but also significantly increased free float of its shares, enabled increase of liquidity of shares and more favourable investing conditions for retail and institutional investors. The company intends and expects that on successful completion of remaining formalities of the offering, the company's shares should be traded on the Nasdaq Baltic Main list.
AS LHV Pank, based in Estonia, acted as the company's Global Lead Manager and Bookrunner for the transaction and TGS Baltic – as legal advisors.